On July 30th our new project, Cuccchi, will be released on Steam.
We've decided to give you more info to better understand our project.
Enzo Cucchi is an Italian painter. He was a key member of the Italian Transavanguardia movement. His works are held in numerous museum collections including Tate Gallery, Museum of Modern Art, Centre Georges Pompidou, Louvre, Chicago Art Institute.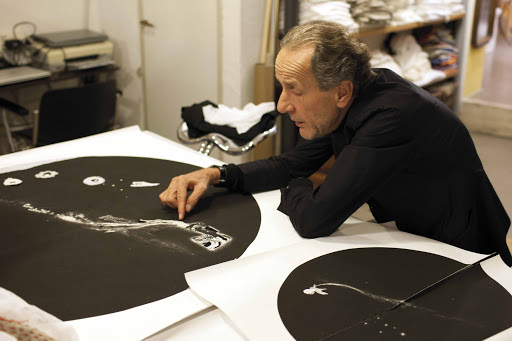 Enzo Cucchi has chosen an original way to make his art available: a "gamified archive", with all the information of interest to collectors, scholars, gallery owners, etc., but expressed in a language and method close to the new generations.
In the game, players will cross 7 areas drawn from the artist's works that take life and motion in three-dimensional spaces populated by the fantastic characters that are typical of Enzo Cucchi's work.
Players must explore the areas in search of tokens to collect, avoiding evil entities and other dangers that will try to steal them.
At the end of the game players can unlock in a virtual gallery the high-resolution images of the works they have collected.
We have selected 52 works, from the vast production of Enzo Cucchi, which inspired the design of the 7 playable areas. Each work has been redesigned by Julian Palacios, using a mix of 3d and pixel art.